Blackmagic Resolve for Mac - now $499.99 -
Blackmagic Design's DaVinci Resolve, arguably the best combination color grading/editing software suite on the market, has been available in two versions for the past several years -
Resolve Studio ($1000)
and Resolve Lite (free).
For most users, the free version of DaVinci Resolve 12 does everything they need - but for pro users or serious amateurs who need support for multiple GPUs, 4K output, motion blur effects, temporal and spatial noise reduction, 3D stereoscopic tools, remote rendering, and/or collaboration tools allowing multiple users work on the same project at the same time - Resolve Studio is the way to go.
Sadly, until today, pro users either had to buy a Blackmagic Camera that retailed for over $1000 (and came bundled with a free copy of Resolve Studio) - or
pay $1000
to get the full, professional version of Resolve.
Today, with a
pre-Christmas press release
, Blackmagic Design has changed all that - at least for Mac users.
Now, you can
download DaVinci Resolve Studio Version 12.2 from the Mac App Store for $499.99
!
From the press release:
"Now available on the Mac App Store for only USD$499, customers have more flexibility than ever before because the software downloaded from the App Store features built in security and does not require a hardware dongle to run. That means customers that purchase DaVinci Resolve 12 Studio from the Mac App Store can run it on multiple personal Macs, like their laptop and desktop computers, simply by using their Apple ID.

This Mac only version of DaVinci Resolve 12 Studio greatly simplifies the purchasing and installation of the software because customers only pay once and do not have to suffer from the problems and high costs of monthly licensing for other cloud based software. In addition, the DaVinci Resolve 12 Studio license will not expire so customers never have worry about unexpected software expiration in the middle of a project or when on location without a network.

Customers that need to switch between Mac and Windows, or that are using DaVinci Resolve in a facility that does not use Apple ID, can still purchase DaVinci Resolve 12 Studio with a hardware dongle from Blackmagic Design resellers."
This is clearly a shot aimed at Premiere Pro and Adobe's "Creative Cloud" subscription model, which is
$49.99 per month for a bundle of Adobe products
.
Now, instead of paying $600 a year for Creative Cloud, Mac users can pay for a one-time, $500 license and run a dongle-free version of Resolve Studio 12.2.
That is still
$200 more than Final Cut Pro
, but may be worth it for direct access to Resolve's industry leading coloring tools in an all-in-one editing suite.
Sadly, Windows users are still stuck with the dongle (and the $1000 price tag), but let's hope that changes soon.
At least Windows (and Linux) are getting a
free upgrade from Resolve 12 to Resolve 12.2
with support for h.265.
If anything here has helped you to make a buying decision, please click on the links above or the display ads below or in the margins. It won't cost you anything extra, and it will help to keep these posts coming.
And please
follow HCR here
, on
G+
, on
YouTube
on
Vimeo
and on Twitter (button below) for the latest news on micro-budget video and cinema.
Follow @hybridcamrev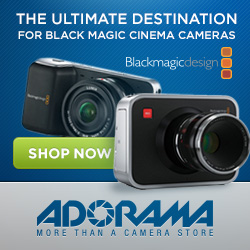 Disclosure of Material Connection: Some of the links in the post above are "affiliate links." This means if you click on the link and purchase the item, I will receive an affiliate commission. This costs you nothing extra. Regardless, I only recommend products or services I believe will add value to my readers. I am disclosing this in accordance with the Federal Trade Commission's 16 CFR, Part 255: "Guides Concerning the Use of Endorsements and Testimonials in Advertising."