URSA Mini 4.6K test footage seems to be coming fast and furious now. Some nice narrative rushes from Blackmagic tester and DP
Kholi Hicks
' short film
Spooks:
Recorded to ProRes HQ, lightly graded and shot mostly in natural light, this is the best looking footage from the 4.6K sensor to date. Again, the roll-off from the highlights and the color seem very "Arri-like" - for 1/10th the price.
Really looking forward to seeing footage recorded to CinemaDNG RAW with this sensor.
If anything here has helped you to make a buying decision, please click on the links above or the display ads below or in the margins. It won't cost you anything extra, and it will help to keep these posts coming.
And please
follow HCR here
, on
G+
, on
YouTube
on
Vimeo
and on Twitter (button below) for the latest news on micro-budget video and cinema.
Follow @hybridcamrev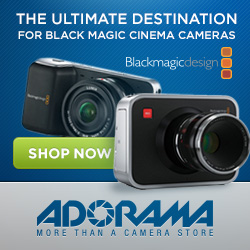 Disclosure of Material Connection: Some of the links in the post above are "affiliate links." This means if you click on the link and purchase the item, I will receive an affiliate commission. This costs you nothing extra. Regardless, I only recommend products or services I believe will add value to my readers. I am disclosing this in accordance with the Federal Trade Commission's 16 CFR, Part 255: "Guides Concerning the Use of Endorsements and Testimonials in Advertising."