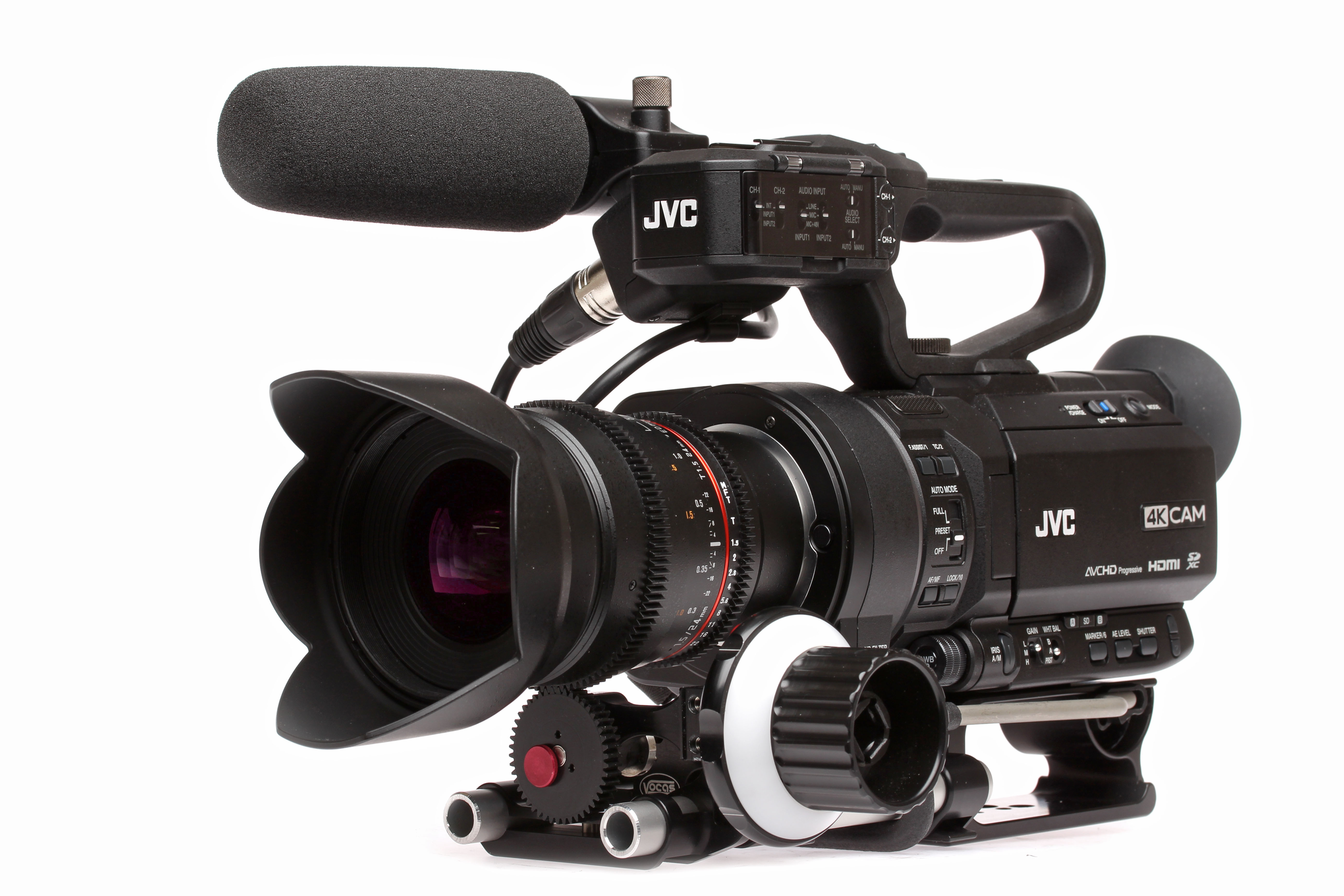 4K JVC GY-LS300 - $3995 at Adorama - click image to pre-order
In another sign that JVC is going "all out" with the introduction of the GY-LS300, selected dealers are offering a Metabones adapter (
EF
,
Nikon G
or
PL
) or one of two Rokinon full frame Cine DS lenses (
24mm
or
35mm
) for
free
with the purchase of JVC's new 4K Super 35mm camcorder.
This would be a savings of up to $799 (for the
Rokinon 24mm Cine DS lens
).
Three dealers offering this promotion are:
If you want to see the camera in person before you order,
EVS is hosting the LS300's "LA debut"
on March 18th from 1:00 to 3:00PM at their Glendale store. JVC execs and techs will be there - and there will be a free (with security deposit) "rent before you buy" promotion.
And if you don't need interchangeable lenses, you can get the
new 4K JVC GY-HM200 with its fixed 12x zoom lens, and 2/3" sensor for just $2695
.
The HM200 is going to put a lot of pressure on the much more expensive 4K camcorders from Sony and Panasonic, the
FDR-AX1
and
HC-X1000
(as well as
JVC's own GY-HMQ10
) .
My guess is that the prices of these cameras will have to come down.
As always, if anything here has helped you to make a purchase decision, please shop using the links above or the displays below and in the margins. And even if you're not in the market for a new camera, please comment and make suggestions below. It won't cost you anything extra, and it will help to keep these posts coming.
And for the latest deals, news, tips and techniques, please follow HCR on
Blogger
,
Twitter
and
YouTube
- and
circle us on Google+
.