Click on the image above to order the Sony PXW-X70 from Amazon
A few days ago, Sony Europe
announced
several new firmware upgrades for its PXW cameras, to include a free 4096x2160 4K upgrade for its shoulder mounted
$7999 Super 35mm camcorder, the PXW-FS7
.
Seemingly lost in the hoopla around the FS7 news, another important upgrade was part of that announcement - a
paid
3840x2160 UHD upgrade for
Sony's $2299 1" sensor camcorder, the PXW-X70
.
Sadly, at a rumored price of 485€ (about $550USD) for the upgrade, the X70 would become a $2850 UHD "4K" camera - a little more expensive than I had hoped - but also a possible opportunity for JVC.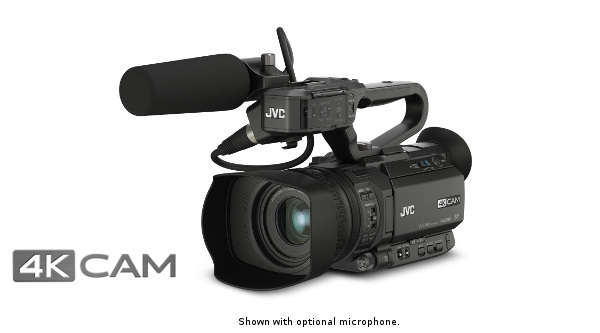 Click on the image above to pre-order the JVC GY-HM200 from Adorama
With its built-in XLR jacks, ND filters and Wi-fi streaming, JVC's new 1/2.3" sensor camcorder, the
$2695 UHD GY-HM200
(scheduled to ship in late March) now becomes the lowest cost pro UHD camcorder on the horizon.
When it ships, the HM200 will become the only game in town for shooters who need a pro UHD or 4K camcorder below the price of the
$2799 Panasonic HC-X1000
between March and June (the start of wedding season).
It will be interesting to see whether Sony ends up reducing the price of the X70 UHD upgrade in the face of lower priced UHD/4K competition from JVC and Panasonic. Let's hope so.
As always, if anything here has helped you to make a purchase decision, please shop using the links above or the displays below and in the margins. And even if you're not in the market for a new camera, please comment and make suggestions below. It won't cost you anything extra, and it will help to keep these posts coming.
And for the latest deals, news, tips and techniques, please follow HCR on
Blogger
,
Twitter
and
YouTube
- and
circle us on Google+
.