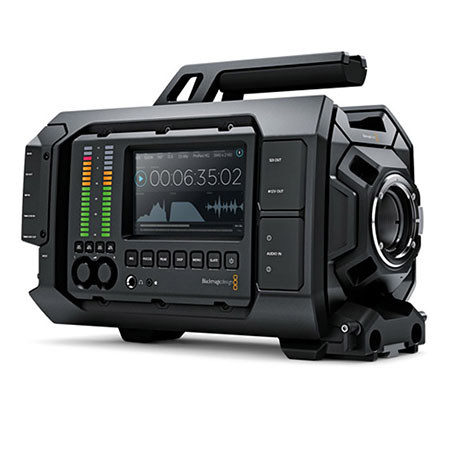 The Bear is in the house - Blackmagic URSA EF - $5995 at Adorama
The 4K Super 35 Blackmagic URSA, introduced at NAB 2014 in April, has started shipping.
Guy Fiorita
at New York production house Shout Chorus appears to be one of the first shooters in the US (and one of the first shooters without a connection to Blackmagic) to get his hands on the camera - and has taken the time to post a
mini-review
plus few NYC street scenes (video after the break).
Guy didn't have the
shoulder kit
, so URSA wasn't on his shoulder very long and he used a tripod for most of the shots. But he also says that the camera's weight isn't a deal breaker.
I'll let Guy's review and video speak for themselves, but at
$5995 (EF version)
or
$6495 (PL version)
, shooters might be willing to put up with a little extra weight to get 4K (UHD) RAW or ProRes at 60p plus a global shutter. Goodbye CMOS skew and "jello-vision"!
You would have to pay
$28,990 to get UHD/60p and a global shutter from Sony
.
It looks like Blackmagic Design is absolutely committed to revolutionizing the price model for cinema cameras - all the way from the
sub-$1000 RAW capable Pocket Cinema Camera
to feature production with the
Super 35 URSA
. Good news for filmmakers. Bad news for the traditional camera manufacturers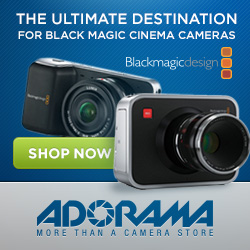 Here's Guy's video:
If anything here has helped you to make a purchase decision, please shop using the links above or the displays below and in the margins. And, even if you're not in the market for a new camera, please comment and make suggestions below. It won't cost you anything extra, and it will help to keep these posts coming.
For the latest deals, news, tips and techniques, please follow HCR on
Blogger
,
Twitter
and
YouTube
and
circle us on Google+
Thanks for your support of the revolution!