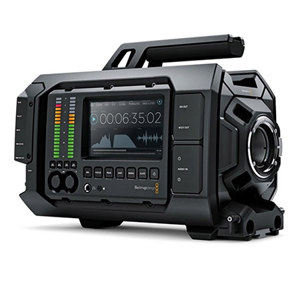 Today, Pro cinematographer and Blackmagic tester John Brawley posted the first UHD/60p footage we've seen from the Ursa PL
on his blog
. I saw this camera at NAB and it is physically gorgeous - with a huge, bright screen, sound meters you can see from across the room and lots of proper SDI outputs. And from the looks of John's footage, the image quality doesn't disappoint, even at ISO 400 with a T3.7 lens:
At
$5995 for the EF mount version
and
$6495 for PL mount
, this camera seems to address many of the Blackmagic Production Camera 4K's limitations (with the exception of the "black sun" problem) at a price point that significantly undercuts 4K cameras from RED, Sony and Canon that cost a
lot
more.
If Blackmagic were to add DCI standard 12-bit 4K (4096x2160) 4:4:4 RAW to this camera (instead of UHD), and fix the darned black sun, they'd sell a whole lot more of them in Hollywood. Maybe at next year's NAB.