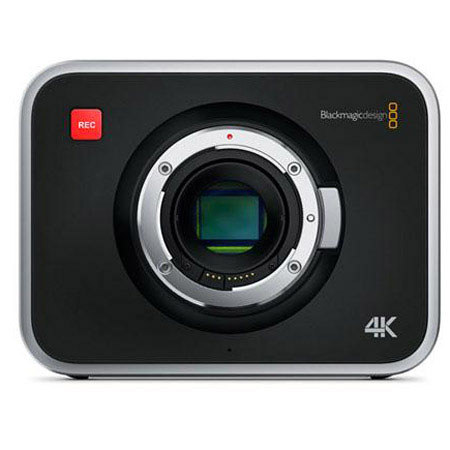 Here's a great deal on a Super 35mm camera with a global shutter that doesn't need a paid firmware upgrade (e.g., Arri Amira) or a hack (e.g.,
Sony F5
) to record 4K - the Blackmagic Production Camera.
With the addition of RAW recording, histogram, audio meters, and time-to-go in the last few (free) updates, this camera has come into its own. You can
get one right now from Top-Rated 100% eBay seller AMG Studios in Ohio for just $2895
- $100 below list.
Only a couple are left at this price, so if you want one, you may want to pull the trigger now (and, if they're sold out, you can still get one by clicking on one of our sponsors' display ads below). Thanks for helping to keep the posts coming.