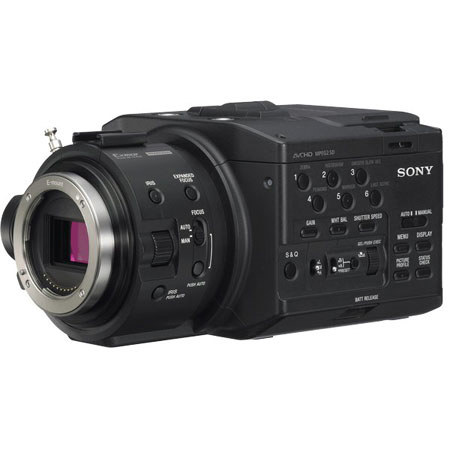 Sony has slashed the suggested retail price of the
body-only NEX-FS100 Super 35 camcorder to $2850 U.S. list price
. Retailers have marked it down even further (
$2499 at Adorama
with a
mail-in coupon for a free Metabones EF to NEX Mark II smart adapter
).
This is a big deal. As of yesterday, the retail price for this 8-bit 4:2:0 camera was $4999 - about the same price as the 8-bit
Canon C100
. So Sony has taken about a third off the price of this camera in one day.
In my view, this is a common sense move. Sony is reacting to the marketplace - shooters can buy a $495 Blackmagic Pocket Camera with 10/12-bit internal recording or a $1700 Panasonic GH4 with 4 times the resolution of the FS100 and 10-bit 4K output. A $5000 price point for this camera was unrealistic (Canon, are you listening?).
That said, this is still an excellent low-light camcorder, except for its ergonomics, where the C100 is clearly better. But if your budget is below $3000, and you really want Super 35 - you may want to seriously consider this deal.