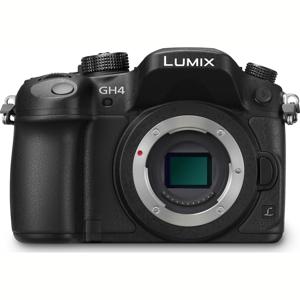 Even though my used GH4 came in last week,
I promised you that I would keep looking
for used cameras deals for you - and I found one! This
open box Panasonic GH4 is just $1613.09 from Adorama
!
At this price, my guess is that this camera won't be there for long. If you want a GH4 right now, and don't want to pay full retail - click
here
or on the picture above to order this barely used, factory warrantied unit.
If it's already sold, and you're ready to order at full price, you can click on the display ad below. It won't cost you anything extra, and it will help keep these posts coming. Thanks for your support for the Hybrid Camera Revolution!