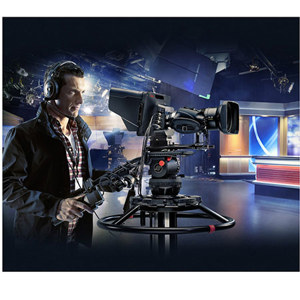 I saw Blackmagic CEO Grant Petty demoing the new
Blackmagic Studio Camera
at NAB - and it produced fabulous images in a studio setting (which is what it is for). For low budget web, cable and broadcast production, this camera is an incredible value for the money. With a couple of these cameras lenses, mics and a switcher you'll have the basics of a live production setup for around $10,000 - a fraction of the cost of a single traditional broadcast camera, such as the
$87.5K Sony HCD 2000 Studio Camera
.
It is interesting that Blackmagic has been able to start shipping the Studio Camera so soon after NAB. This augurs well for an early (or, at least, on time) ship date for the
Blackmagic Ursa
- which I am much more interested in, as an amateur cinematographer.
It will also be interesting to see whether prices on traditional cameras start coming down in reaction to this camera. The big manufacturers in this market have already seen their profits in this market segment decline over the past few years. This will probably drive a few of them out of this line of business.
If anything here has helped you to make a buying decision, please click on one of the links above or the display ad below to order your
Studio Camera
. It won't cost you anything extra, and it will help to keep these blog posts coming. Thanks!