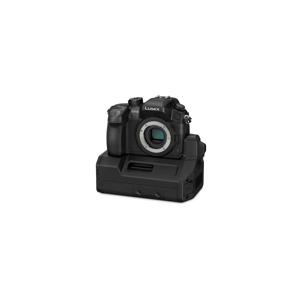 Panasonic DMC-GH4 with DMW-YAGH Pro Audio-Video Interface - $3298
Click Here or on the Photo to Order
While we wait for Sony NAB 2014 Press Event (less than an hour away as I write this), here's a reminder of why Sony is (may be) in such a rush to introduce a 4K interchangeable lens mirrorless camera - the enthusiastic reception that the 4K
$1698 Panasonic GH4
is getting.
Adorama
TV has just released another positive
GH4
review - with example scenes from different shooting scenarios - to include recording to an
Aja Ki Pro Quad
(with the usual caveat that you can't tell a lot from YouTube compressed video).
And there's a lot more on the
DMW-YAGH
audio video interface (which the reviewer calls a "breakout box") and on the camera's ergonomics when it is combines with the
YAGH
and an external recorder.
Here's the video:
This is a great reminder of the high bar that Sony will have to clear if they want to compete with the
GH4
. With any luck, I can get my hands on both cameras at NAB and tell you all about it.
Please
subscribe to the blog
to stay up to date on the latest from NAB next week - and support our sponsors - they keep us up and running and make our NAB coverage possible. Thanks!